Request an IT Health Check
Is it time your computer network and office had an IT Health Check?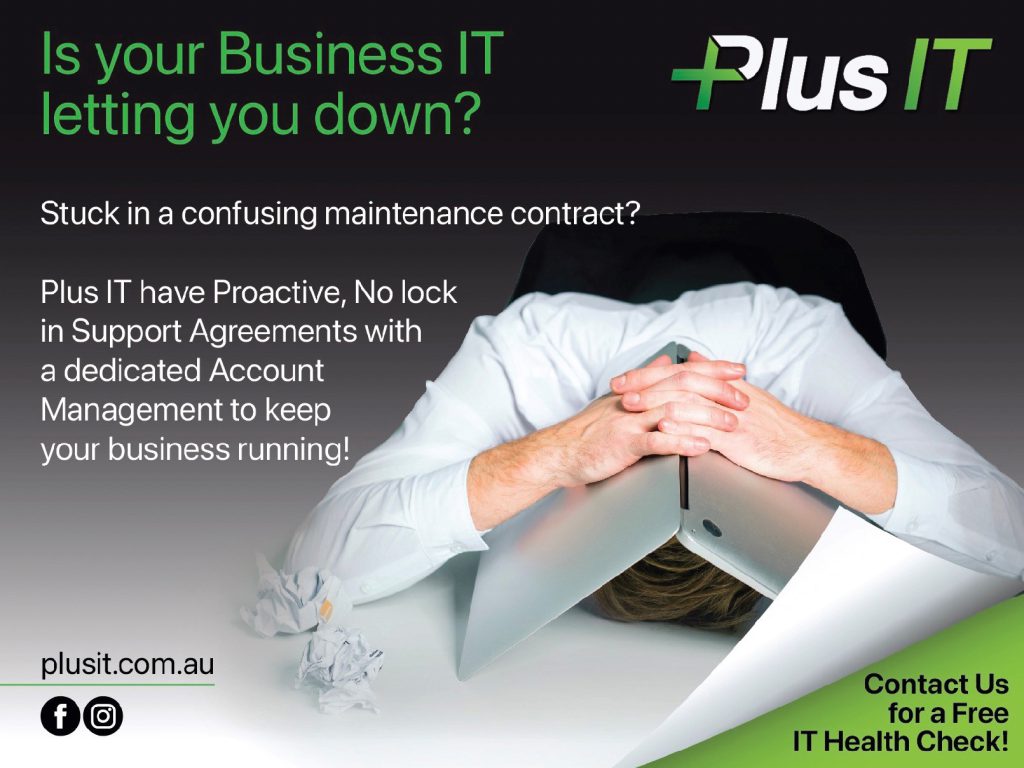 Humans are creatures of habit; how often do you compare your power bill to last month? gas bill? water bill? Have you had a Maintenance Contract in the past but found it expensive, confusing and felt locked in to something you didn't understand and think it is all just too hard, but it doesn't have to be.
IT Environments are treated much the same way, reach out to Plus IT to complete a comprehensive ICT Health Check of your environment to make sure your technology is on par with expectations and your budget to keep your Business in control of it's IT infrastructure. Plus IT have No Lock in Support agreements that are flexible and scalable with a dedicated Account Manger to keep your business running.
To Request an IT Health Check, please complete the form below and one of our friendly staff will be in touch with how we can help?